Racing for Relief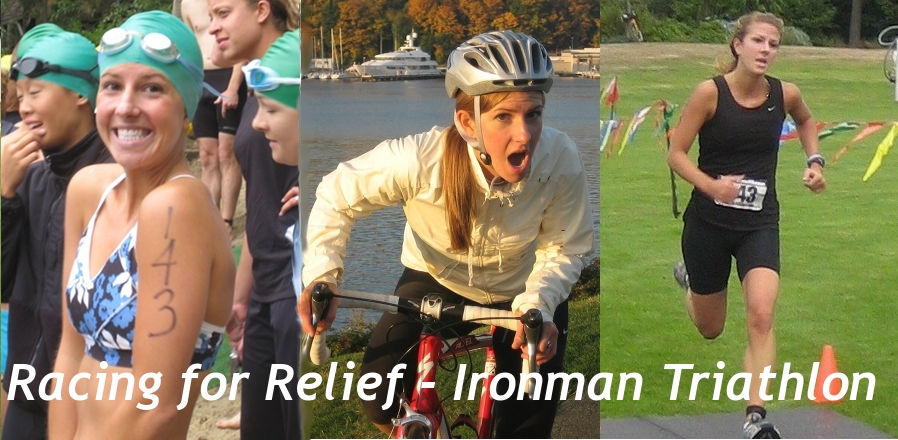 Meg's Racing for Relief Blog
Visit my blog to track my progress in training for the Ironman Triathlon

Choose "Racing for Relief" in the Program Designation dropdown on the donation screen to support me in the race!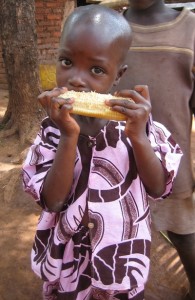 I, Meg Melchiors, will be racing in the Coeur d'Alene Ironman triathlon on June 27, 2010. Many of you partnered with me in my past Running for Relief marathons, and with gratitude I can say we were able to bless many lives. Now, I'm taking the real plunge! The past few years, saturated with triathlons, running events, and countless laps around Greenlake, have led me to take on this exciting (and looooong!) triathlon. I will be swimming 2.4 miles, biking 112 miles, and then running 26.2 miles to top it all off.
Coupled with my passion for completing the Ironman, is my heart for the work that flows out of Uganda Village Project (UVP). UVP is an international, nonprofit organization that works with the people of Iganga to promote public health and sustainable development in the rural communities of this marginalized district in southeast Uganda.
I served with UVP during the summer of 2008, and during this time I experienced a team that worked with and empowered communities in a variety of areas ranging from clean water to HIV and malaria prevention. Additionally, I fell in love with my friends in the village of Ibulanku and with the joy, strength, and heart of the Ugandan people in general. I plan to return to serve again with UVP in 2011, but in the meantime I am raising funds for the projects that are currently on the ground and running.
I will be raising money for Uganda Village Project as I train and race towards that finish line at the end of June. Nothing gives my heart more JOY than knowing that God's children will be blessed as a result of our lives and generosity. Please partner with me in this endeavor!
Special thanks to International Service Learning for their kind support of this project
"Do not withhold good from those to whom it is due, when it is in your power to do it." — PROVERBS 3:27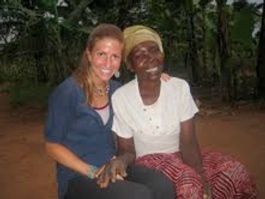 "Start by doing what's necessary; then do what's possible; and suddenly you are doing the impossible." — St. Francis of Assisi