Testimonials and Blogs
Many applicants to summer programs find it helpful to learn about the experiences of those who have worked with the same organization previously. Uganda Village Project is happy to connect potential applicants to prior interns at your request. Please e-mail internships@ugandavillageproject.org if you would like to speak with one of our previous interns.
Testimonials
"UVP was both the single most difficult and single most rewarding life experience I have had to date.  I will tell everyone I encounter about how much my summer internship in Uganda changed my life.   Aside from the incredible opportunity to do the work that we did trying to improve global health on a local level, UVP also enabled me to meet some of the most amazing people, from the villagers who were always so kind and generous, to the UVP staff who were always ready and willing to help with any issue, to my diverse co-interns who were always a great support system.  The benefits and opportunities afforded to me by participating in UVP were numerous and far outweighed the difficulties of abandoning my first-world comforts.  A truly rewarding experience that I will forever hold close to my heart." –Alicia Majeau, Bunio Team Member, 2011
"You want a real experience? You'll get it out here. Where funerals for children and adults alike are the norm. Where everyone thinks that if you're sick, you've got malaria. But you probably don't. Where you can share your shower with the neighboring chicken. Where helicopters aren't mistaken for stars. Where the people are genuinely interested in your life outside of the country. Where introductions can last for 5 minutes before getting down to business. Where life is slower, and isn't measured according to a clock. Where mzungu is your name (this is the part where I thought of Cheers, and wanted to say: "where everybody knows your name, and it's 'Mzungu'") no matter your country of origin.  T.I.A."  — Matt Moy, Team Leader 2009
" UVP was the greatest decision I ever made. I was stripped of all luxuries that  I take for granted and was thrown into a whirwind with a group of amazing people. I took so much back with me and hold UVP close to my heart forever." — Jeyandini Fernando, Intern 2008
" I have been a part of a variety of medical/health volunteering teams abroad, but my experience with UVP stands out distinctly. UVP allows volunteers to carry out projects in creative and efficient ways in order to create sustainable solutions by working with and through the communities and people in the villages. It is through the relationships and the empowerment of individuals that UVP is able to lay the groundwork for change that continues even when volunteers are absent. Additionally, living in the villages is such an amazing opportunity and certainly adds to what makes the UVP experience unique, rewarding, and fun. This is why I will continue to be a part of UVP and look forward to the future when I am back in Uganda!" –Meg Melchiors, Team Member 2008
" Interning with UVP helped me gain real-world experience in the field of public health while still being a student. After having lived in a foreign culture, working with the locals on a local health solution, seeing first-hand the impact a small, group can make in the lives of others, I was able to return home with a sense of accomplishment and a better understanding of the field of international health, itself. My experience with UVP was invaluable." –Kate Cerwensky, Team Leader 2008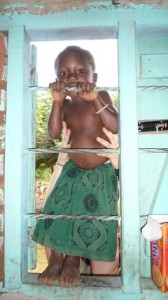 Our interns have also kept records of their experiences in Uganda through blogging. You can read through these blogs below – each link is set to start on the first entry made from Uganda, so that you can take the journey through the summer by following the blog forward in time.
Intern Blogs from Summer 2012
Stephanie Ullrich – Undergraduate Student, 2012 Summer Intern
Intern Blogs from Summer 2009
Alison Hayward, MD – Emergency Obstetric Care Team
Jennifer Nomides – Team Leader for Emergency Obstetric Care Team