Intern Qualifications and Requirements
We select interns who are passionate and have experience in public health, medicine, social work, or international development. Please refer to our criteria below that we use when we evaluate prospective interns.
Basic Skills & Qualities
Age 18 or older
Demonstrated interest in international development, public health, service leadership, and/or health education
Ability to live, learn, and work effectively in a rural, resource-limited setting
Maturity, open-mindedness, and respect for new cultures and people
Flexibility and adaptability
For a complete list of requirements and responsibilities for interns and team leaders, please see our Intern Job Description.
Questions? E-mail Internships@UgandaVillageProject.org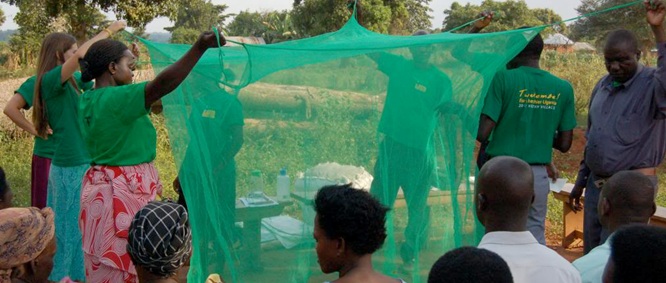 For International (non-Ugandan) Applicants
Fundraising Requirement
All international interns are required to pay $2250 to UVP and also pay a $500 deposit. The program fee covers meals, housing, orientation, staff support, and project costs throughout the summer, and also includes a donation towards Uganda Village Project's programs in Uganda. This fee is tax-deductible, and we have support available if you'd like to fundraise this fee from family and friends. Check out this fundraising manual, or email us at Info@UgandaVillageProject.org.
The deposit is refundable upon successful completion of the program. Please see the breakdown of your fee below. Interns are also responsible for purchasing their own flights to Uganda.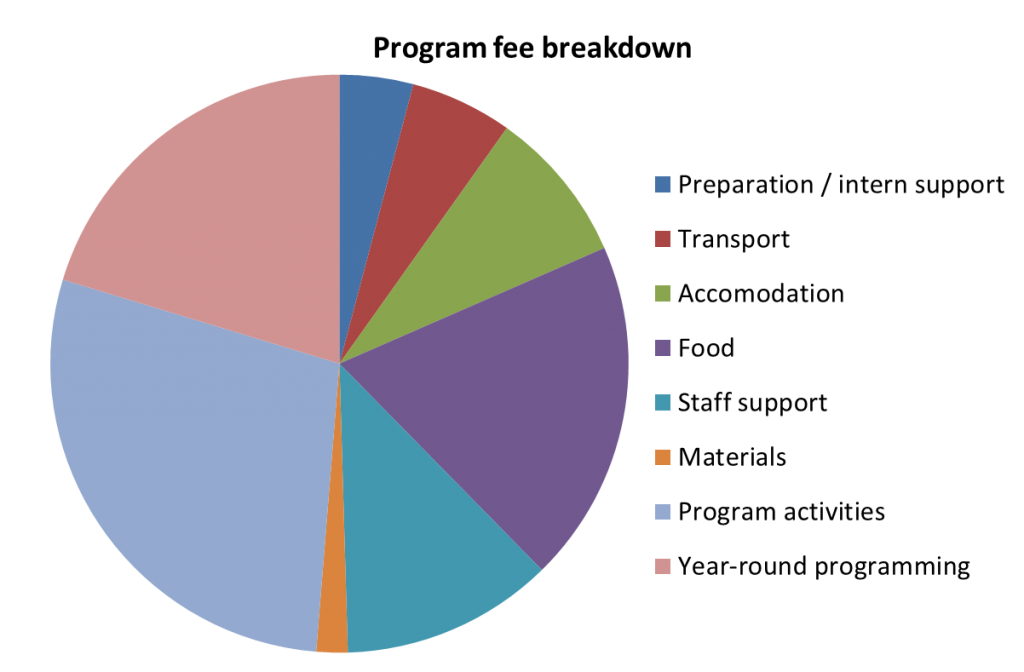 Once in country you should have few day-to-day costs, as your program fee covers food, accommodation and transportation. You may choose to buy additional food while in town, to buy souvenirs, or to go traveling after the program has finished – these would be out of pocket costs for each intern. Typical costs in country range from $500-$800 depending on how much tourism is planned.
FAQs about the Fundraising Requirement:
"Is any of the money from the fundraising requirement spent in the United States?"
No, 100% of this money is spent in Uganda on implementing our programs in the villages. The US based executive board members dedicate their time to the organization as volunteers and all staff members live in Uganda.
"How do I go about fundraising my donation? If other people donate money for me, is it tax deductible? What about if I want to pay online?" 
We have a fundraising manual available for download, as well as other documents on our website. If others donate to cover your costs in the United States, it is tax deductible since Uganda Village Project is a 501(c)(3) charity registered in the United States. Such donations must be made directly to Uganda Village Project via check. Checks made out to the applicant personally cannot be made tax deductible. If the program fee or fundraising requirement is paid via online donation, 5% will be added to the total as this is the processing cost charged by online systems to be able to accept donations electronically.
If you have questions or would like to request materials for fundraising (brochures, pictures, stories, video, etc.), write us at Info@UgandaVillageProject.org, and we will be very glad to help you!
How to Apply
International Applicants: Please see the application page for details.
Ugandan Applicants: Applications for the 2020 cohort are currently closed.
If you have questions please contact our Internship Committee at internships@ugandavillageproject.org.